Show Me the Deal – How You Can Find Hosting Coupons and Earn Cashback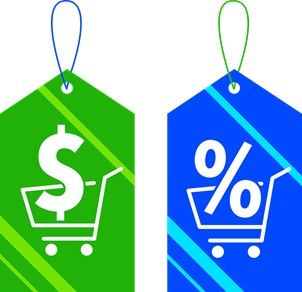 Home

/

Show Me the Deal – How You Can Find Hosting Coupons and Earn Cashback
Website hosting can be incredibly costly, especially if you don't sign up with a good deal to begin with. Many hosting companies offer online coupons for their services, but they aren't always easy to find. Finding the best GoDaddy coupons and other hosting coupons is easy with an online coupon service like Earnplify.
Earnplify does the work for you. They search the internet for the best coupons and make great deals with top hosting companies so you can get a great deal. GoDaddy coupons and hosting coupons on Earnplify activate incredible savings when you sign up with the service. On top of the great deals, Earnplify offers added perks just for using their service.
How Does It Work
Earnplify brings people like you who are looking for ways to save money to the companies who are looking for customers. The companies pay Earnplify and, in turn, Earnplify shares the earnings with you in the form of cashback credits. For example, hosting companies want your business, Earnplify helps to direct you towards the hosting companies with good deals, and you get a GoDaddy coupon and cashback in return. It is a win, win, win deal all around!
Get in On the Deals
In order to get in on the great GoDaddy coupons and other hosting deals available on Earnplify, simply sign up for an account. It is easy to do with one-click Facebook or Google sign up. If you'd rather, you can sign up using your email address and choose a password.
Once you sign up, simply type "hosting" into the coupon search bar. A variety of hosting coupons and GoDaddy coupons will be displayed. Click on each company or coupon to see the details from the offering company. When you have decided on the deal you want, complete the transaction with the company website. It is that simple.
In a few hours, your cashback offers will appear in your account. Once you have accumulated $50 or more in your account, you can easily cash out your money. You get great deals, like GoDaddy coupons plus cashback!
Cashback and Other Perks
Not only do you get GoDaddy coupons, but you could receive cashback for the goods and services that you purchase through the links on Earnplify. Once your account has $50 or more dollars accumulated, you can withdraw it to your bank account, PayPal, or in the form of an Amazon gift card.
You can earn extra cash just for joining and for referring friends. It is such a great deal to get great GoDaddy coupons and other hosting deals while earning cash just for shopping.
Not Just Hosting
Earnplify doesn't just offer great GoDaddy coupons; they also have great coupons and cashback offers from many different retailers and services. Clothes, toys, dating services, meal services, computers, and tech are just some of the categories that can earn you cash and great coupons.
It really is easy to get a great deal on hosting and incredible GoDaddy coupons just by signing up for the free Earnplify service. Sign up, search "hosting," and pick your service. Don't forget to check your account to see how much money you have earned in cashback deals, and once it has reached $50, cash out. Click here to learn more.